Posted on the FSDeveloper forum is Christoph X a project by contributor ' Webapache ' which will feature hospital landing sceneries and an all new EC135 helicopter. Here is what he had to say plus the single screen. Looks very nice indeed.
"Christoph 14" is based at "Traunstein – Germany" (More hospitals will follow) at the rooftop of the hospital on a ladingarea. The software will include the hole scenery of the hospital and the near area of Traunstein. Also included a brand new "Eurocopter EC135 T2" at "BMI" colors and "on top" of the original high landingskid. The helicopter is a working part of the software. As soon as the helicopter is "good for a screenshot", I will take a new picture to this side. Maybe, if you like it to see ?!
The scenery and the buildings are based on 2048px x 2048px textures. Day- and Night.
Opening hangadoors, custom windsock and many more thinks will be with the software.
The helicopter will be tested by a real EC135 T2 Rescue Pilot… so stay tuned"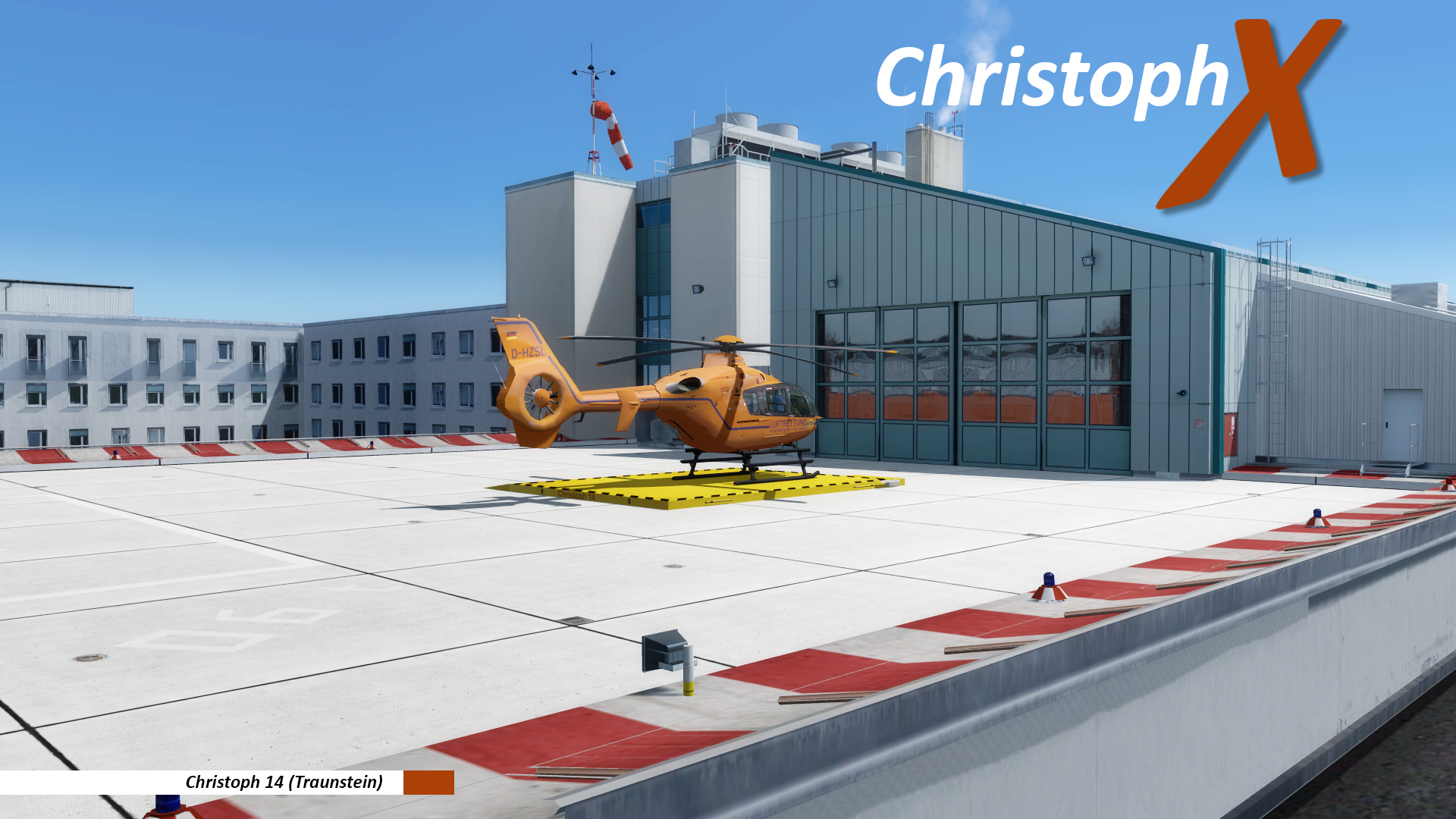 Source : FSD Forum